MAP Automotive remotes and shells
Mechatronics Auto Parts has recalled 45 models of replacement automotive remotes and shells for various vehicles sold between 22/06/2022 - 30/04/2023. If you have purchased this product from Auto One, Autobarn, Bapcor, GPC Asia Pacific (including Repco), Supercheap Auto, Veale Auto Parts and Wesfil, please check the list below to see if you own a model that is part of this recall.
KF105
KF113
KF114
KF122
KF133
KF134
KF135
KF136
KF150
KF200
KF202
KF203
KF204
KF205
KF212
KF213
KF215
KF217
KF218
KF219
KF220
KF240
KF241
KF242
KF250
KF268
KF274
KF302
KF316
KF318
KF319
KF320
KF325
KF330
KF331
KF361
KF365
KF375
KF376
KF378
KF386
KF395
KF910
KF911
KF921
DEFECT
The product was sold without the warning information required for products containing button/coin batteries.
HAZARD
There is a risk of choking, severe internal burn injuries or death to young children if they gain access to the button batteries and ingest them. Consumers may be unaware that the product contains a button battery.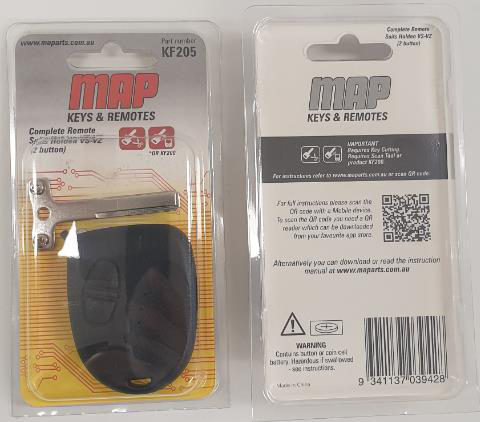 This photo shows only one of the affected models. Please check the list to see if you are affected.